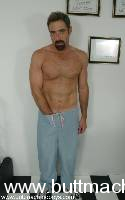 X
This coupon code is not valid.
You Missed It!
is sold out, but that's not your only chance to save on Kink today...
Tom Braddock
---
Description:
This hot proctologist throws his ass in the air to submit to a mechanical anal examination. His ass will never be the same.
---
Members Who Liked This Scene Also Liked